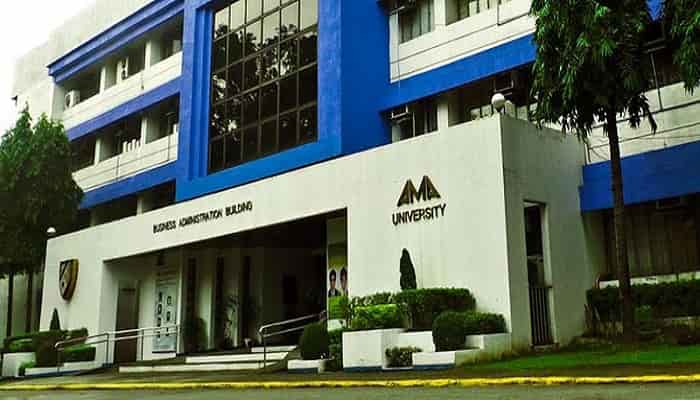 In 1980, Ambassador Amable R. Aguiluz V, also known as the Father of Computer Education in the Philippines, saw the demand for fully trained computer professionals; however, during that time, no institution in the Philippines offered professional computer education. Knowing the impact of technology in the industry and how it will drive progress, Ambassador Aguiluz responded to the demand and decided to put up a school that will offer computer education; hence, AMA Institute of Computer Studies was founded and eventually led to the establishment of AMA Computer College, which was the first to offer courses in Computer Science and Computer Engineering.
Aside from being the first to offer IT courses in the Philippines, AMA College was also the first to:
• Offer E-learning
• Provide 1 is to 1 student-to-computer ratio
• Offer Mechatronics
• Receive ISO 9001 Certification among all the schools in the Philippines
• Become a Microsoft Premiere Education Partner
• Become an exclusive training partner of Avaya
• Branch out to key cities and municipalities in the Philippines
• Develop a University town in the Philippines comparable to Harvard, MIT and other similar institutions
As time goes, AMA College continued to improve and even broadened its scope by offering courses related to business and finance, arts and sciences and engineering, which led to its elevation to AMA University, following the conferment of university status by the Philippine government's Commission on Higher Education (CHED) on August 20, 2002.
Today, aside from its main campus (AMA University) located in Project 8, Quezon City, there are 41 AMA Colleges located in different parts of the country that offers bachelor's degree, tech voc, short courses and post graduate degree programs.
AMA Education System
A few years after AMA College was founded, Ambassador Aguiluz decided to start a new endeavour by setting up new schools that will specialize in specific fields such as business, technical IT skills, healthcare and hospitality. It was eventually realized when he established AMA Computer Learning Center, ACLC College, ABE International Business College and St. Augustine School of Nursing. In order to efficiently manage AMA College and its sister schools, AMA Educational Systems Holdings, Inc. was established, which is now the company that manages the education business of AMA Group of Companies.
NEW MEMBERS OF AMA EDUCATION SYSTEM
Aligned to its reputation of being the largest educational network in Asia, AMAES recently acquired the following schools in order to strengthen the organization's reputation and fulfill its goal of providing quality education for all:
• Delta Air International Aviation Academy
• Southern Luzon College
• Sta. Veronica College
• Norwegian Maritime Academy
INTERNATIONAL OPERATIONS
AMAES continues to expand its reach and increase its global footprint by setting up schools not only in the Philippines, but also in other countries. Here are the schools under AMAES that are already operating in other countries to date:
• AMA International University Bahrain
• AMA International Training Institute Bahrain
• AMA International Training Institute Oman
• ACLC Macau
• ACLC Hong Kong
• Al Fawz International School